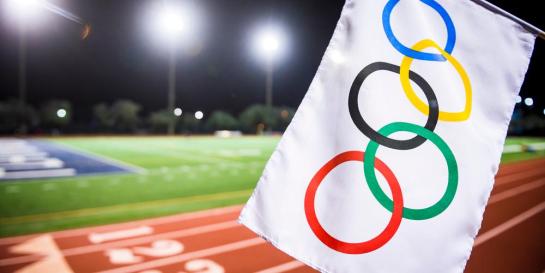 On Monday 14 November, the inauguration of the Brussels Olympic Research and Education Centre took place at the Atomium. The interdisciplinary centre, working with the Belgian Olympic and Interfederal Committee (BOIC), will focus on research and education related to Olympism, the Olympic movement and on the professional development of athletes, coaches, staff and entourage. VUB professor Paul Wylleman is the president of the new centre. 
The launch saw speeches by VUB rector Jan Danckaert, BOIC president Jean-Michel Saive, director in charge executive board International Olympic Committee Christophe De Kepper and Professor Paul Wylleman.
The official inauguration was followed by an academic session 'Excellence in education and sport: challenges, crossover and collaborations' during which national and international experts and Olympic and Paralympic athletes gave their views on excellence in the fields of education, elite sport and dual careers. There were contributions from, among others, and Loïc Lypaert (Belgium's Gold medal-winning men's hockey), Olav Spahl (BOIC) and Maurits Hendriks (former technical director NOC*NSF and former chef de missions of TeamNL).
Bron: VUB. (2022, 14 november). Brussels Olympic Research and Education Centre kicks off at the Atomium VUB joins IOC network of academic study centres. Geraadpleegd via: https://www.vub.be/en/news/vub-brussels-olympic-research-and-education-…